For Mother's Day this year, my mom got me the coolest thing (yes,
she
 got
me
 a present - she's weird like that :) ). Beautiful necklaces, bracelets, and a basket from Rwanda - and get this: she got them from Macy's.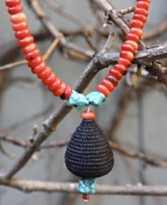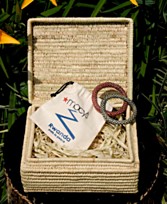 Here's the blurb from their website: 
They have baskets, textiles, and jewelry all made in Rwanda and some in Rwanda and New Orleans. They say that Rwandese women who make the jewelry earn nearly 14 times the average income, allowing them to feed their families and send their kids to school. So shop Macy's!